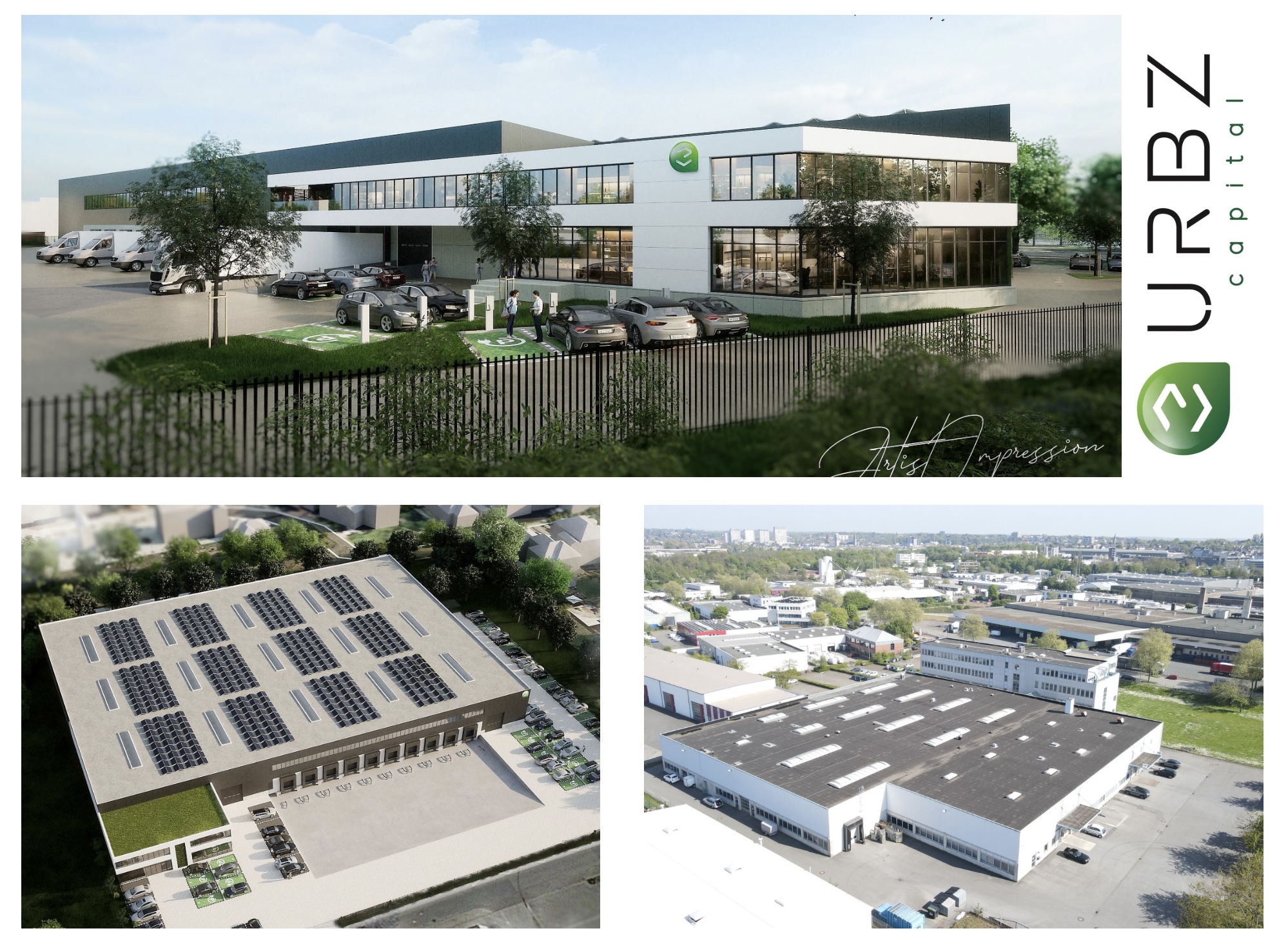 URBZ Capital acquires three strategic urban infill logistics facilities in the German Ruhr area on behalf of Ivanhoé Cambridge.
Ivanhoé Cambridge and URBZ Capital ("URBZ") are pleased to announce the acquisition of three last mile assets in Germany, with a combined building area of around 23,860 sqm. All facilities are located in the vibrant Ruhr region, which is one of Germany's largest consumer areas with over 5 million residents and a well-established logistics hotspot.
The first asset is located in Mülheim an der Ruhr and regards an urban logistics premises with a total building area of around 9,940 sqm. The property includes a modern office component and around 130 parking spaces. In the medium to long term, the asset will be transformed into a modern last-mile facility to strategically serve the cities of Duisburg, Oberhausen and Essen.
The second asset, located in Essen, comprises a full redevelopment of the warehouse and site to create a newly constructed full-spec last-mile facility spanning approximately 5,320 sqm. Strategically situated in a small industrial area in the heart of Essen, it offers convenient access to the city center of Essen and major motorways including the A42, A40, and A52.
The last asset is situated in Dülmen and comprises a development site located along the A43 highway between Essen and Münster. The premise will be redeveloped into a modern urban logistics facility of approximately 8,600 sqm.
All facilities will be upgraded in accordance with the URBZ Standard® and Ivanhoé Cambridge's sustainability ambitions and commitments and meet the highest standards for modern last mile buildings in terms of functionality and ESG-standards.
URBZ recognizes the immediate need for sustainable solutions in densely populated cities experiencing favourable consumption and demographic growth. With the aim of addressing customer challenges and meeting the needs of tomorrow's consumers, URBZ strives to provide well-designed urban logistics real estate to support the new last-mile supply chain.
We would like to express our gratitude to our trusted partners for their support throughout this process: REALOGIS (Mülheim), Hogan Lovells (Mülheim), WSP (Mülheim), ERM (Mülheim, Essen and Dülmen), Mayer Brown (Essen and Dülmen) and Arcadis (Essen and Dülmen).