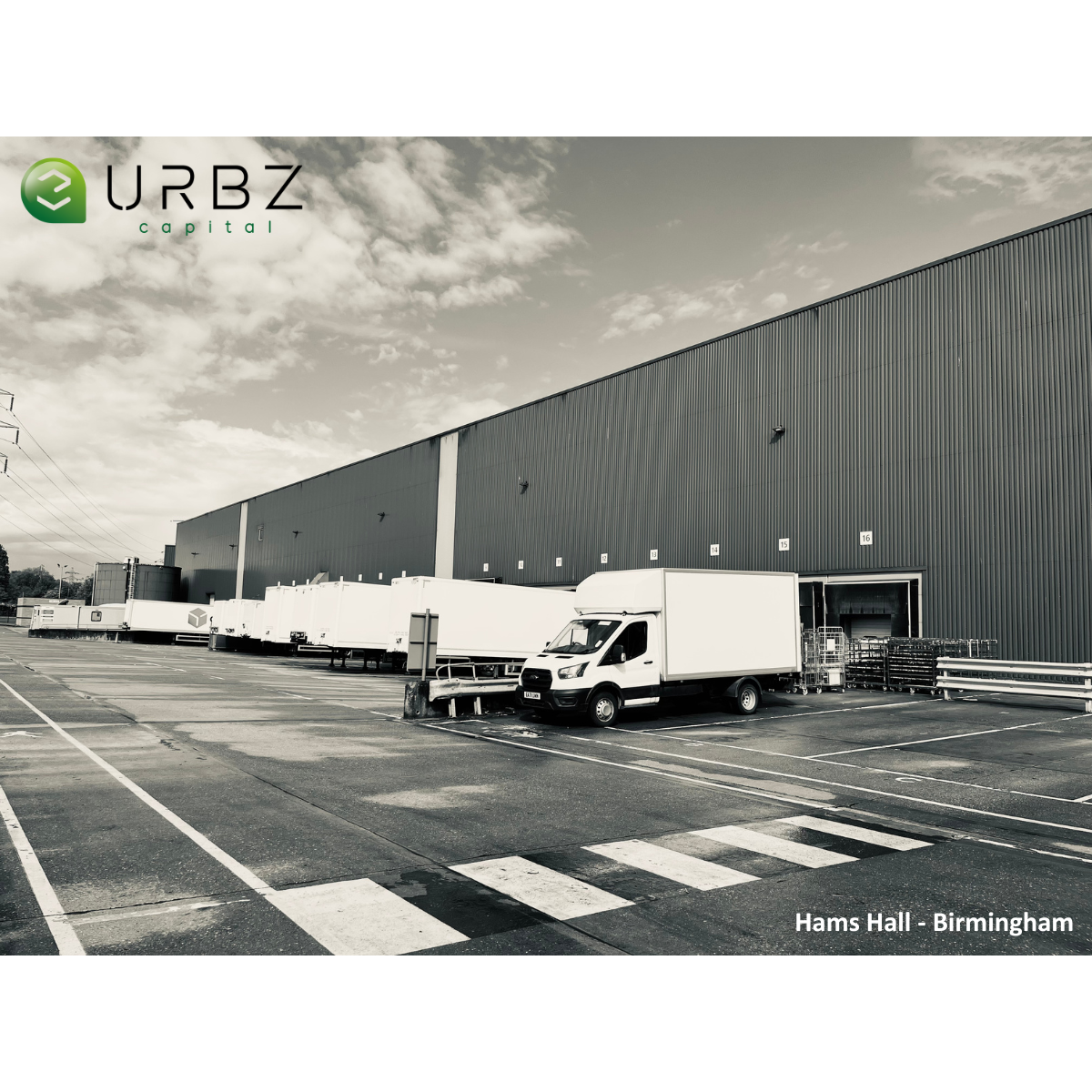 URBZ Capital expands urban logistics portfolio with a strategic acquisition in Birmingham, United Kingdom on behalf of Ivanhoé Cambridge.
Birmingham, United Kingdom - URBZ Capital ("URBZ") and Ivanhoé Cambridge are delighted to announce the acquisition of a prime urban logistics facility in Birmingham. This acquisition marks URBZ's entry into the UK market, further expanding its managed portfolio and leveraging its expertise in the European last mile sector.
The facility of around 177,800 sqft is fully leased to DHL and strategically located on an extensive freehold land of 10.92 acres within Hams Hall Distribution Park - one of the prime industrial parks in Birmingham and the West Midlands. Hams Hall is located just 20 minutes from Birmingham city center and its central position in England together with exceptional connectivity enables 7.5 million consumers to be reached within an hour's drive. The property is located on the eastern edge of the park on Edison Road, which feeds to Lichfield Road and provides direct access to the M42 and M6 Toll Motorways.
The acquisition is part of a successful partnership between Ivanhoé Cambridge and URBZ, which has resulted in the exchange of 26 assets across 10 conurbations in the Netherlands, the United Kingdom, Germany, and Sweden since its launch in Q2 2021.
As a real estate boutique, URBZ focuses on creating CO2 neutral and societally accretive last mile urban real estate in key cities in The Netherlands, the United Kingdom, Germany and the Nordics. URBZ sees the most immediate need for sustainable solutions in the cities with high population densities and which experience favourable consumption and demographic growth. In order to address the customers' challenges and to meet the needs of tomorrow's consumers, URBZ aims to support the new last mile supply chain by providing well-designed urban logistics real estate.
We would like to thank our trusted partners for their support throughout the process: DTRE, Nova-Ambiente, Savills and Hogan Lovells.
For more information about URBZ Capital, please visit www.urbzcapital.com.