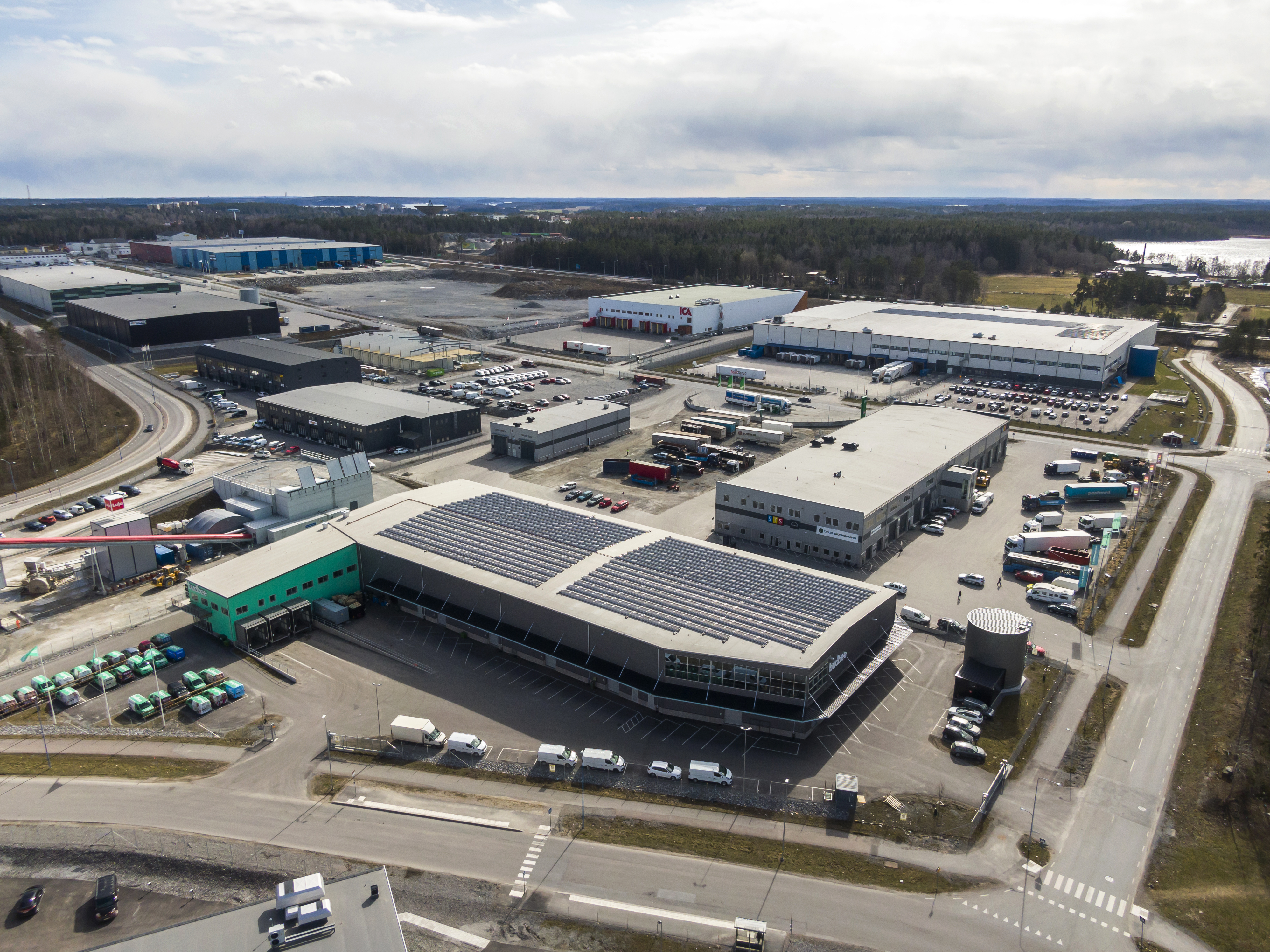 URBZ Capital acquires first strategic urban last mile facility on behalf of Ivanhoé Cambridge on an off-market basis in Sweden
Ivanhoé Cambridge and URBZ Capital ("URBZ") are very pleased to announce their first acquisition in Stockholm, Sweden.
This urban last mile asset has been acquired in an off-market transaction. URBZ is looking to grow its investment base from here focused on the Stockholm, Gothenburg and Malmo conurbations.
The asset comprises approximately 4,200 sqm of high-throughput space located on approximately 1 hectare of freehold land and complies with modern specifications for logistics/ last mile space. The property is constructed to meet the highest standards of ESG-investing with amongst others a 232kWh solar roof.  In addition, the premises counts 20 loading and van docks, making it an ideal cross-dock operation. The asset is long term leased to Budbee, a fast growing Sweden-based tech-company focused on last-mile deliveries, and is considered one of the key terminals for Budbee to deliver to the Stockholm consumer base. The type of operation, Budbee's long term green mind set and ambition to change the last mile delivery sector, fits perfectly with the ambition of URBZ Capital to facilitate the new last mile supply chain.
The property is located in Brunna, an established and sought-after logistics location, only 30 minutes north of Stockholm CBD. It is an outstanding location for urban and last mile logistics activities with almost 3 million people that can be reached within an hour from the property. The major regional infrastructure investment, the Stockholm Bypass, will additionally increase the area's attractiveness by reducing traffic congestion and travel times when traversing the Stockholm region.
As a real estate boutique, URBZ focuses on creating CO2 neutral and societally accretive last mile urban real estate in key cities in the Netherlands, Belgium, Germany and the Nordics. URBZ sees the most immediate need for sustainable solutions in the cities with high population densities and which experience favourable consumption and demographic growth. In order to address the customers' challenges and to meet the needs of tomorrow's consumers, URBZ aims to support the new last mile supply chain by providing well-designed urban logistics real estate.
We would like to thank our trusted partners for their support throughout the process: Nordic Gatekeepers, JLL, DLA Piper, Deloitte and WSP.