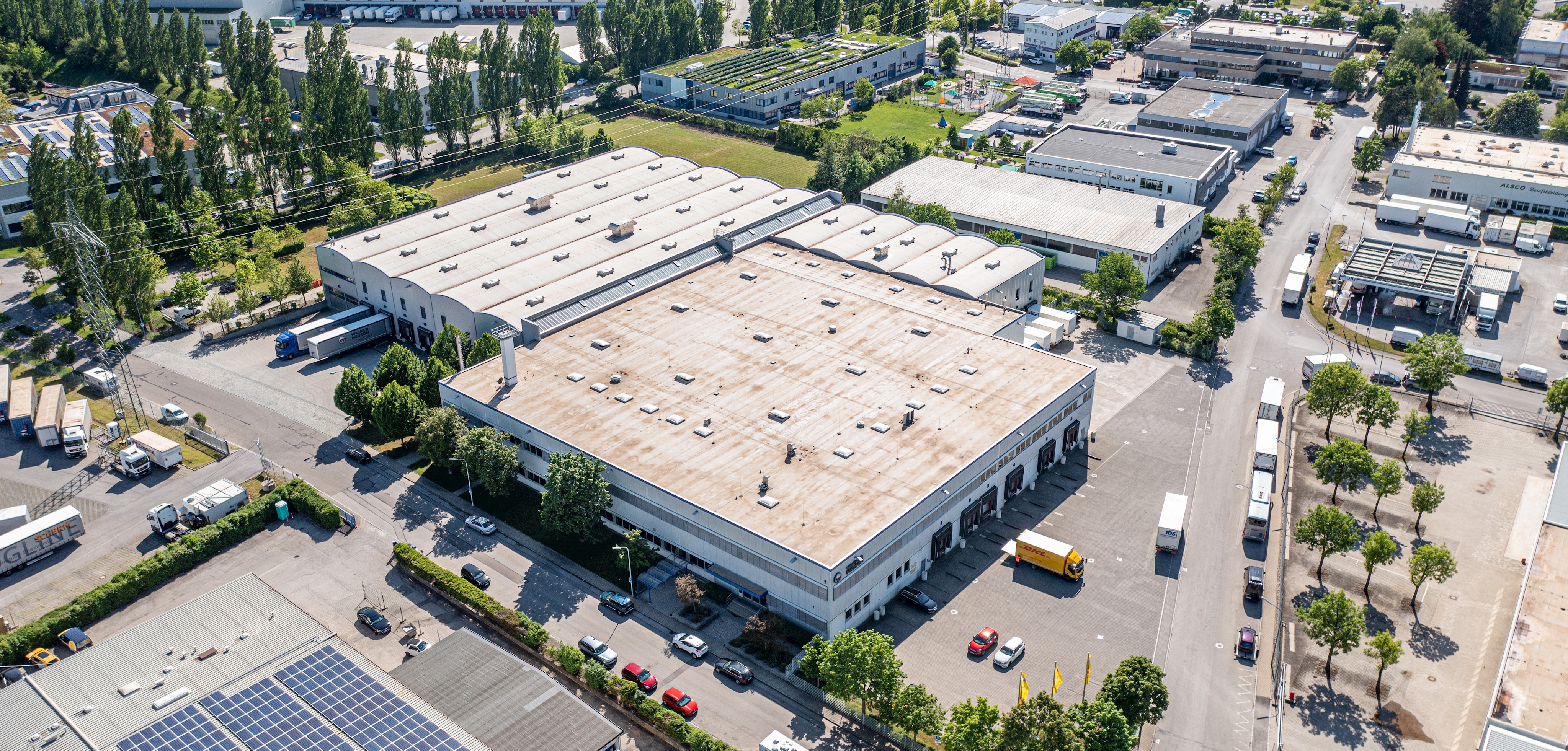 URBZ Capital acquires strategic urban last mile facility on behalf of Ivanhoé Cambridge in Munich, Germany
Ivanhoé Cambridge and URBZ Capital ("URBZ") are very pleased to announce their first last mile acquisition in Germany (München). Since its launch in Q2 2021, Ivanhoé Cambridge and URBZ Capital have successfully closed 21 assets across 8 key conurbations in the Netherlands, Germany and Sweden. More acquisitions that are in the pipeline in Germany will be announced soon.
The urban infill building comprises 12,600 sqm with an approximately 4,400 sqm expansion possibility on 2.4 hectares of freehold land in a core micro-market in München.

The facility, which will be immediately available for leasing, will be fully renovated/redeveloped in line with the URBZ Standard® and will meet the highest standards for modern last mile space in terms of functionality and ESG standards.

The site is located in Karlsfeld, which is an established industrial cluster in the north of München. The location benefits from an excellent connection to München's city center by truck/van (within 20 minutes), public transport, and car. Several bus stops provide access to the public transport infrastructure and the S-Bahn station Karlsfeld is directly linked to the city center of München.
The 17,000 sqm facility will count 32 loading and van docks post renovation and expansion with ample outside area for parking.

As a real estate boutique, URBZ focuses on creating CO2 neutral and societally accretive last mile urban real estate in key cities in The Netherlands, Belgium, Germany and the Nordics. URBZ sees the most immediate need for sustainable solutions in the cities with high population densities and which experience favourable consumption and demographic growth. In order to address the customers' challenges and to meet the needs of tomorrow's consumers, URBZ aims to support the new last mile supply chain by providing well-designed urban logistics real estate.

We would like to thank our trusted partners for their support throughout the process: JLL, ERM, WSP and Hogan Lovells.