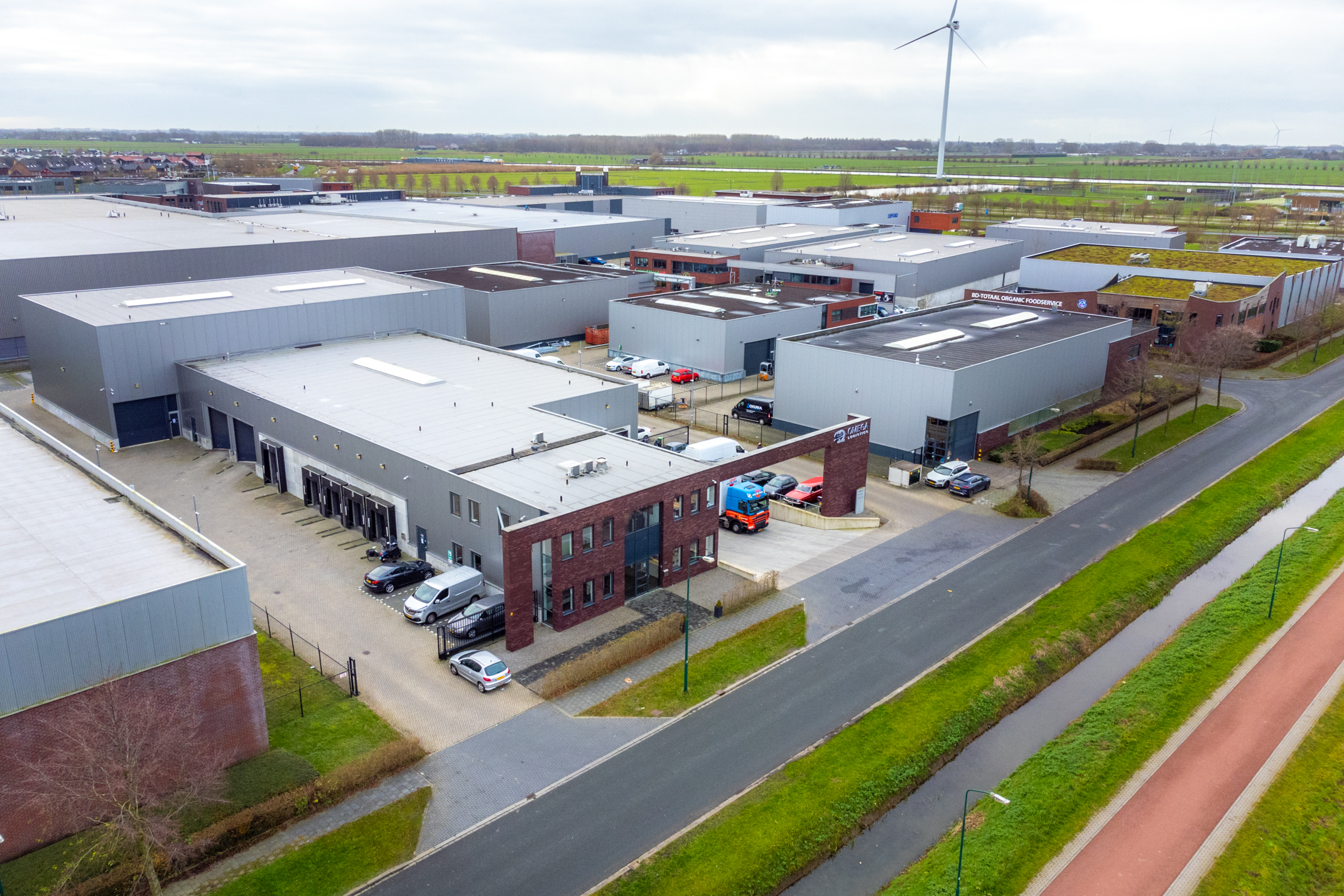 URBZ Capital signs green lease with Eurocept Homecare for a last mile hub in Utrecht
On behalf of their capital partner Ivanhoé Cambridge, URBZ Capital ("URBZ") entered into a long term green lease agreement with Eurocept Homecare for the last mile facility in Houten (de Meerpaal), the Netherlands.
The strong interest from customers resulting in the rapid reletting of this asset is a testament to the strong operating environment, good location and modern building specifications.
Eurocept signed a long term green lease agreement and can take occupation of this 2,000 sqm warehouse quickly. The property will serve as warehouse and distribution facility from which Eurocept will organize it's business-to-consumer activities.
Since the previous tenant vacated only 6 weeks ago, URBZ have implemented several measures that lead to a lower energy consumption, such as fitting out the building with 100% LED lighting.
As a real estate boutique, URBZ focuses on creating CO2 neutral and societally accretive last mile urban real estate in key cities in the Netherlands, Belgium, Germany and the Nordics. URBZ sees the most immediate need for sustainable solutions in the cities with high population densities and which experience favourable consumption and demographic growth. In order to address the customers' challenges and to meet the needs of tomorrow's consumers, URBZ aims to support the new last mile supply chain by providing well-designed urban logistics real estate.
We would like to thank JLL as our trusted advisor for their support throughout the process.